2016 Annual Report
Download the PDF version here.
Also for review/download: 2015 Annual Report
A critic once said, "Youth is a time of missed opportunities." Not so for the youth who share the adventure of Scouting in the Baltimore Area Council. The council realized a growth in traditional members, was financially solid and 504 young men earn Scouting's highest honor – the Eagle Scout Award. The Baltimore Area Council ended the year attaining the prestigious GOLD level status in the National Journey to Excellence program.
Endowment grew to over $7 million and the council's special events increased in attendance and gross revenue. Yes, it was a great year for our young people, volunteers, families and communities. A HUGE Baltimore Area Council THANK YOU to everyone!
This 2016 Annual Report is an acknowledgement to all of you. You have served the Scout Oath and Law well and made such a positive impact on our youth.

William "Trey" Shupert - Council President
Alfred "Burt" Marsh - Council Commissioner
Brian L. Steger - Scout Executive & CEO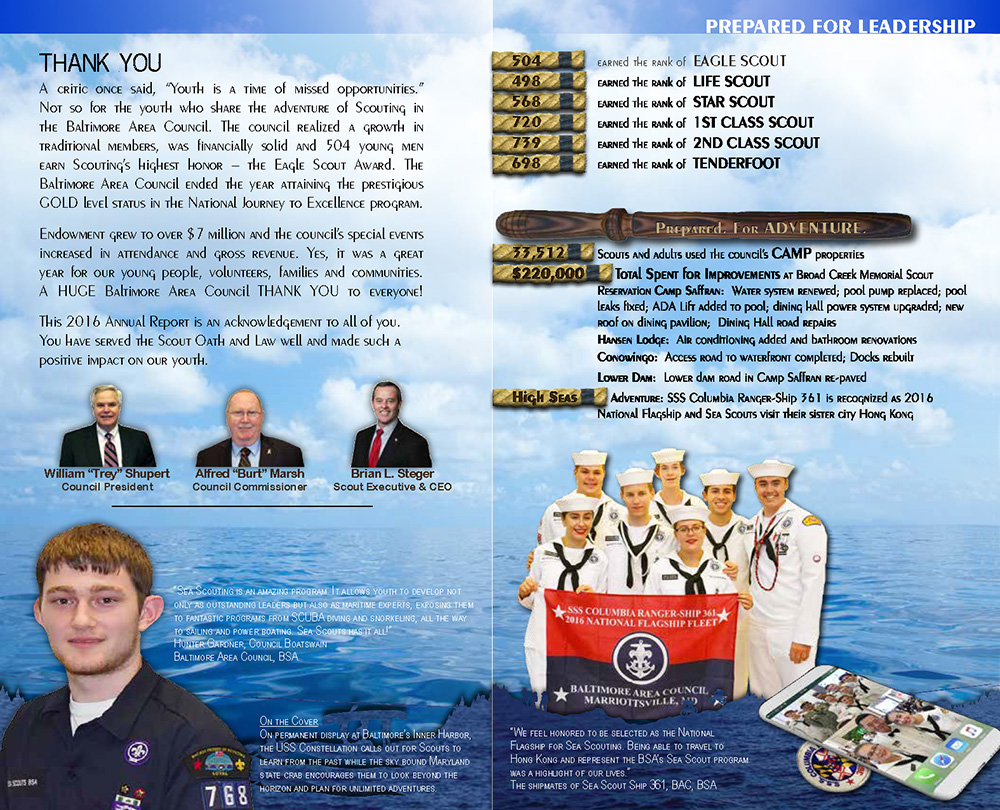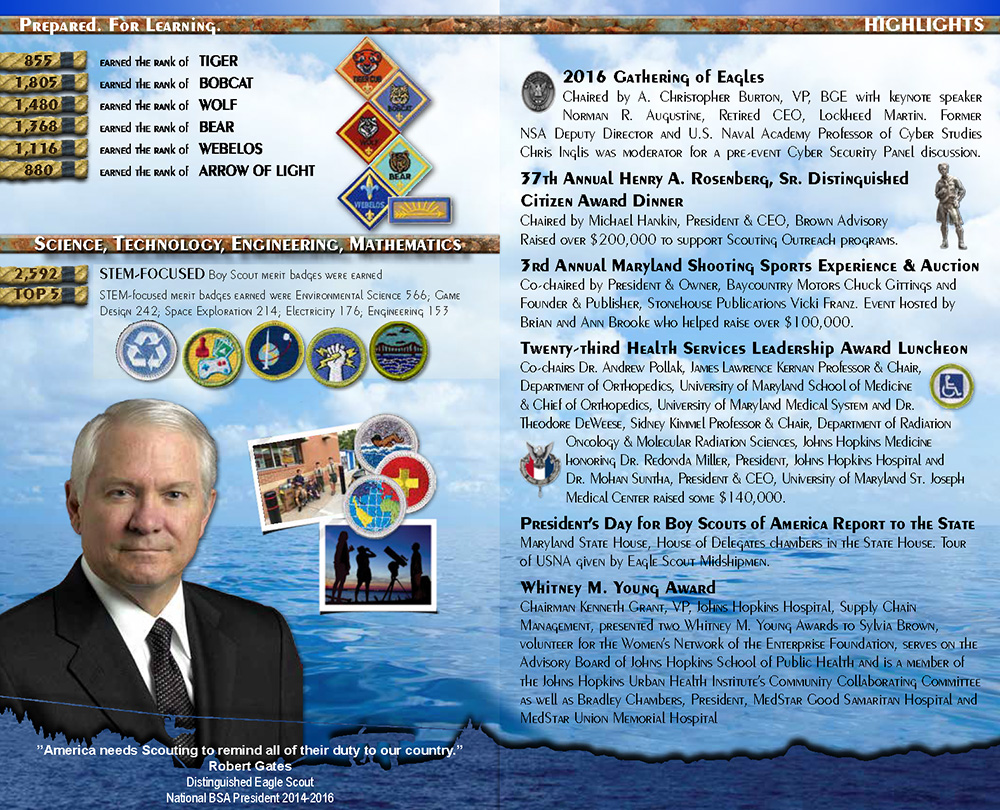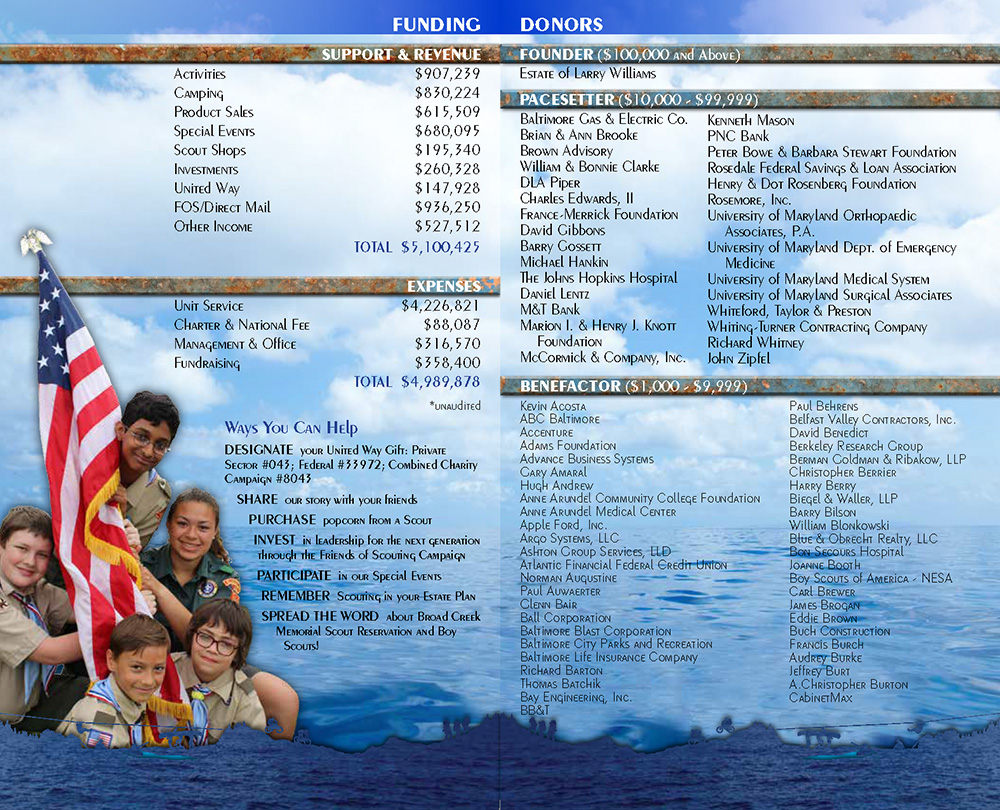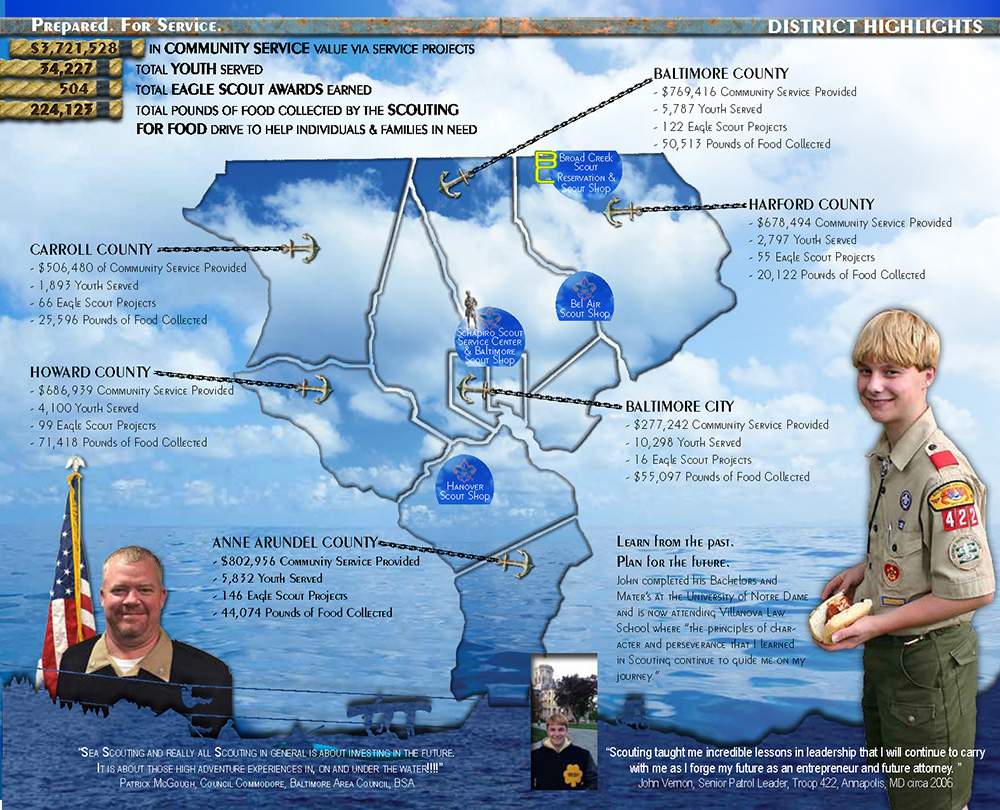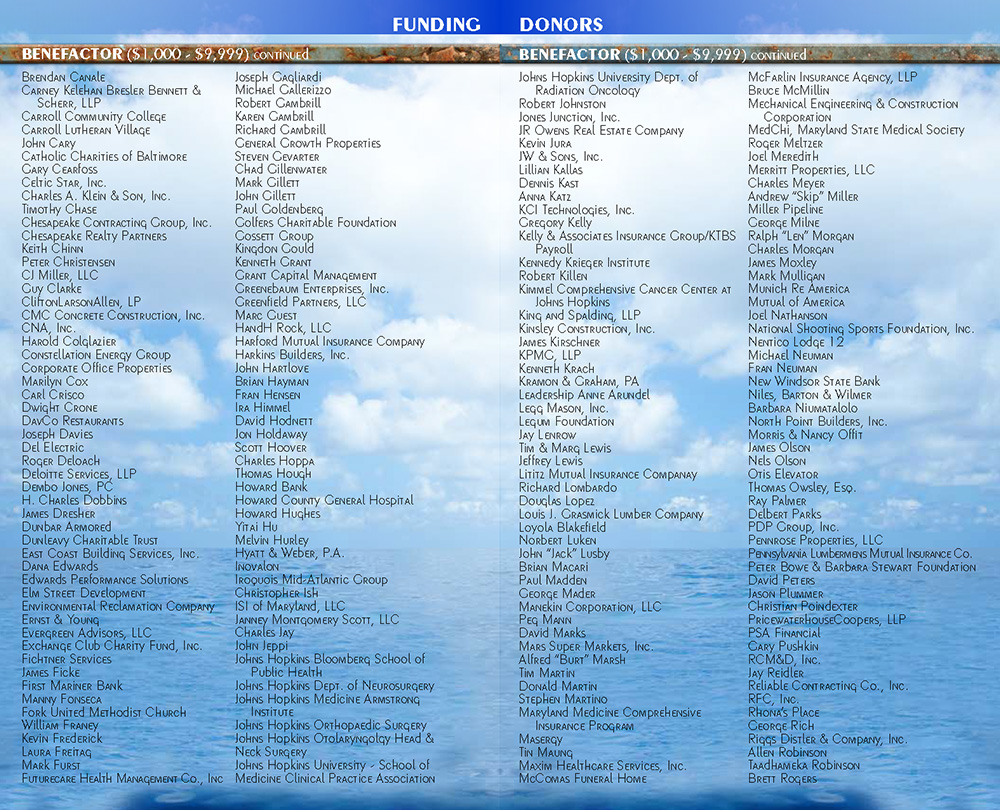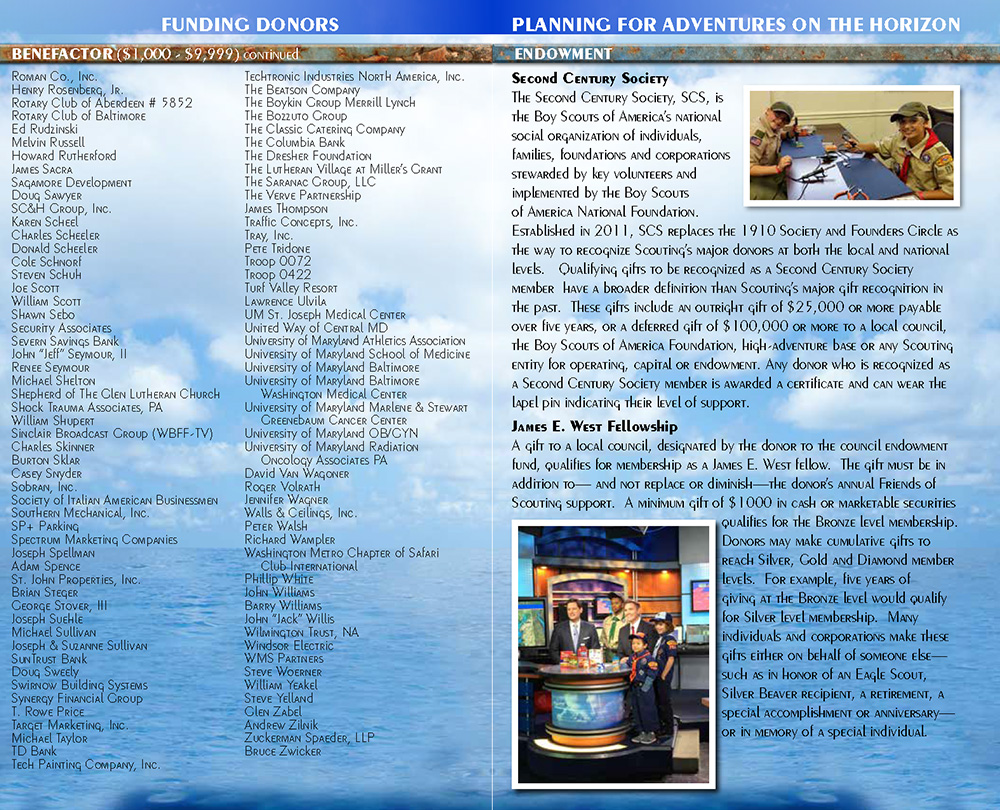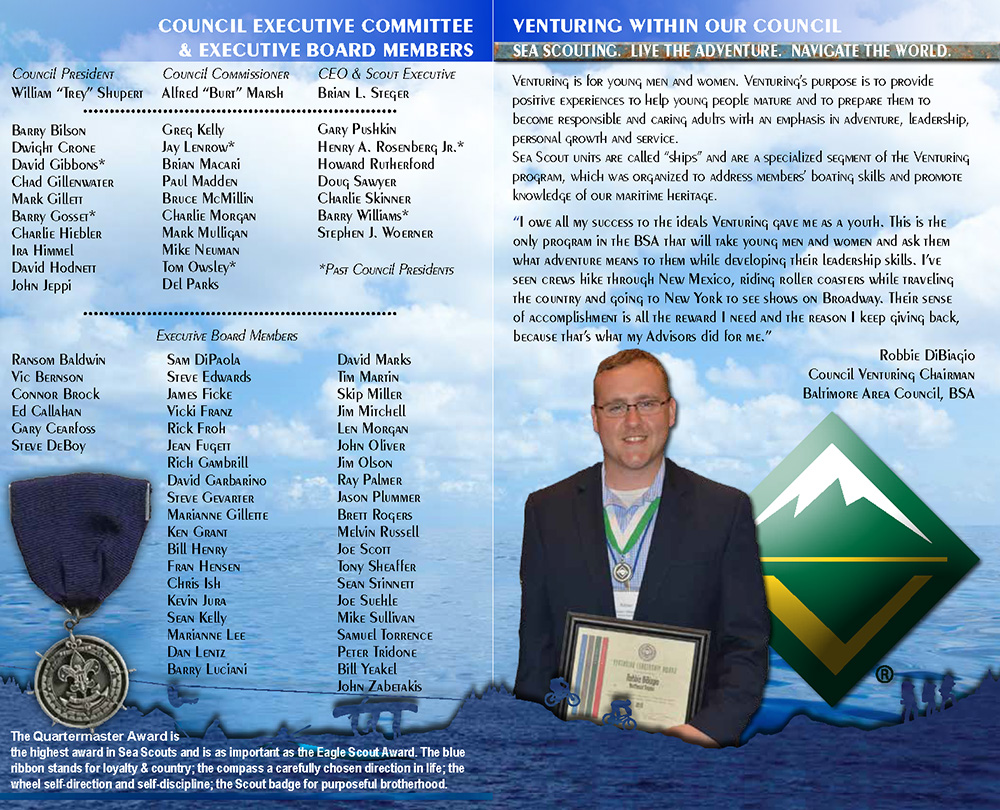 ---
2015 Annual Report
Download the PDF version here. Back to top