Welcome to Baltimore Area Council Venturing!
20th Anniversary Buckles are Available!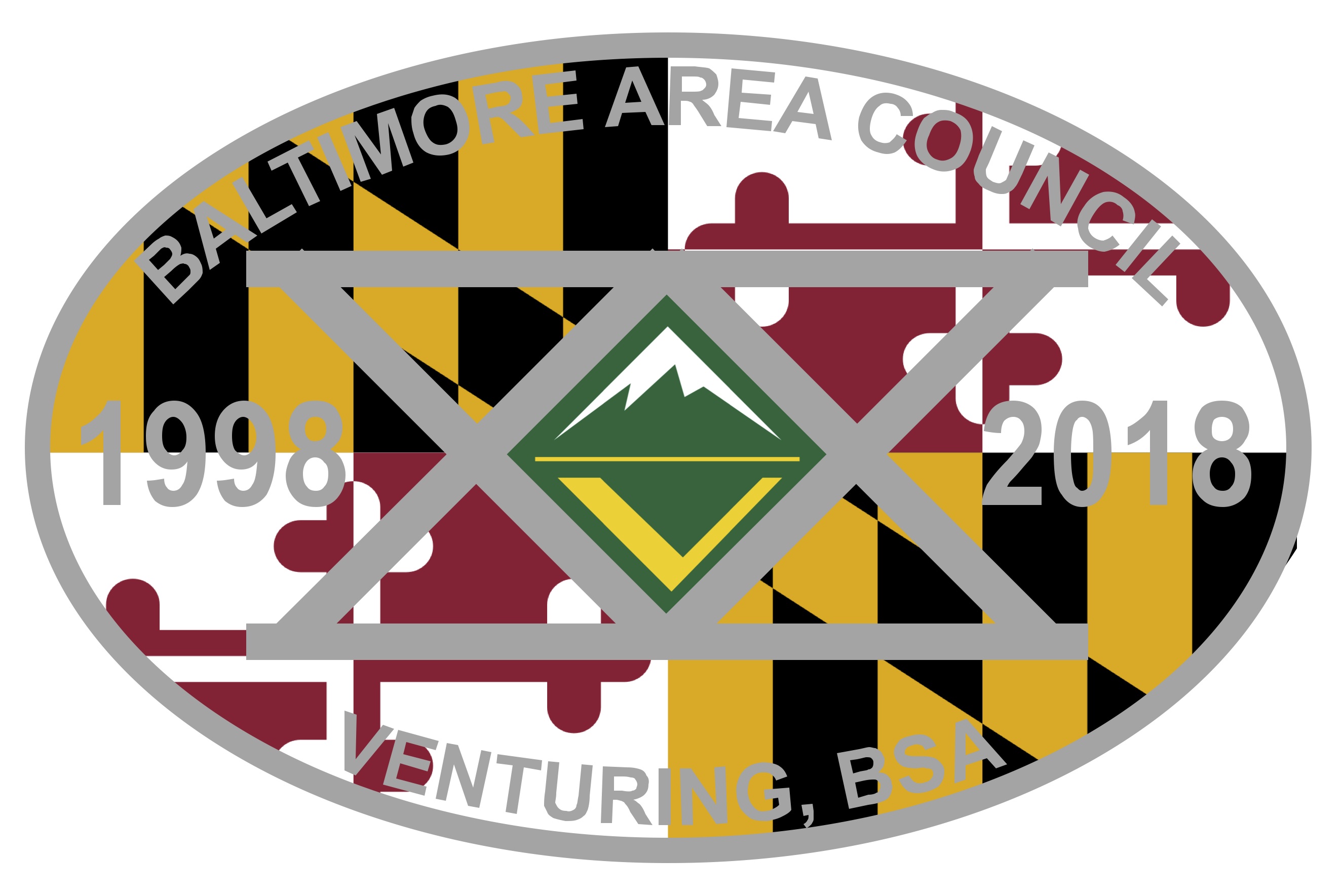 Baltimore Area Council is proud to offer a new belt buckle to celebrate Venturings 20th year! Buy your buckle today before they're all gone.
Have an article about a recent Crew or District event?
Have an article about a recent or upcoming Crew, or district event? Send the article to the Council Venturing Committee Chair and we will have it posted here for everyone in the Council to see. What a great way to show pride in both the Venturing and Sea Scouting programs. Email articles to Chris Castillo at christopher.w.castillo@gmail.com.