April 27 ⇒ Online Sales Begins *An individual scout is able to login and create a profile to begin selling select online products NOW*
June 27 ⇒ How To: Online Sales Webinar 7:30pm
Join the meeting: join.me/950-134-700
Conference ID: 950-134-700 #
July 2 ⇒ How To: Online Sales Webinar 7:30pm
Join the meeting: join.me/950-134-700
Conference ID: 950-134-700 #
August 4 ⇒ Popcorn Tradeshow/Training # 1 - Timonium United Methodist Church - 2300 Pots Spring Road, Timonium, MD, 9:00 AM
August 14 ⇒ Popcorn Tradeshow/Training # 2 - Severna Park United Methodist Church - 731 Benfield Road, Severna Park, MD, 6:30 PM
August 21 ⇒ Trails- End Webinar 7:00pm
join.me/861-178-117
Conference ID: 861-178-117 #
Dial in by phone: United States - Washington, DC +1.202.602.1295
August 24 ⇒ Show N Sell Order Due
September 12 ⇒ Product Delivery
September 13-14 ⇒ Product Distribution/Prize Order Declaration to BAC
October 6-7 ⇒ Wawa Weekend
Contact your district Popcorn Kernel to sign up!
October 26-27 ⇒ Product Returns
October 31 ⇒
- Unit Take Order Due
- Final Deadline for Unit to Unit Transfers Forms
- 2018 Online Sale Ends
- Final Day for Online Sales to Count towards Council Incentives
November 12-13 ⇒ Unit Invoices Generated
November 14 ⇒ Product Delivery
November 15-16 ⇒ Product Distribution/Payment Due
November 23 ⇒ Final Prize Order Due
December 1 ⇒ Dave and Busters Experience at Arundel Mills
December 16 ⇒ Dave and Busters Experience at White Marsh

Join us for this years training as we explore the world of Trails-End.
You must attend training in order to receive your 5% BONUS Commission.

August 4 ⇒ Popcorn Tradeshow/Training # 1 - Timonium United Methodist Church - 2300 Pots Spring Road, Timonium, MD, 9:00 AM
August 14 ⇒ Popcorn Tradeshow/Training # 2 - Severna Park United Methodist Church - 731 Benfield Road, Severna Park, MD, 6:30 PM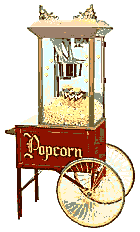 Popcorn Warehouse Locations:
Please sign up for a time to pick up your product. Links listed below.
BAC North Warehouse
Serving: Dulaney, Chesapeake, Hopkins, Thurgood Marshall,
Reginald F. Lewis, Exploring, and Learning for Life
Kings Court Shopping Center
9644 Philadelphia Road
Rosedale, MD 21237
https://www.signupgenius.com/go/4090e4ea5ab2ca4fb6-north3
BAC South Warehouse
Serving: Arrowhead, Four Rivers, National Pike, Capitol
St. Johns Properties
941 Mercantile Drive
Hanover, MD 21076
https://www.signupgenius.com/go/10c0c48a8ac2daafb6-bacsouth3
Harford County Warehouse
(open ONLY for the first Show n Sell order)
Follow the signs to the warehouse or contact Tyler Korpisz at 410-908-9815
Serving: Harford
Kinsley
1011 Old Philadelphia Road
Building 7
Aberdeen, MD 21001
https://www.signupgenius.com/go/30e0d45aca82ba3f94-popcorn
Carroll County Warehouse
(open ONLY for the first Show n Sell order)
Serving: Carroll
Kelloggs
2002 Bethel Road
Finksburg, MD 21048
https://www.signupgenius.com/go/508094ca5a82da3f58-2018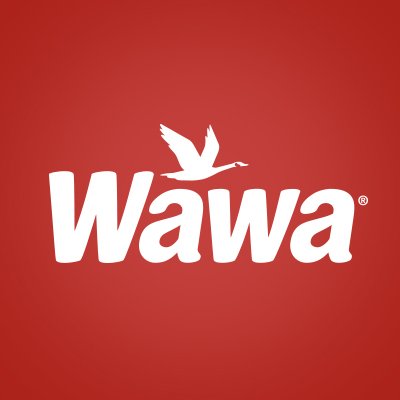 October 6th & 7th
Contact your district Kernel to sign up for a time slot.
Please DO NOT contact any Wawa Stores for this weekend.
Specific store information will be uploaded soon.




You can now access the BSA Prize commission site from your Trails End popcorn account using your Trails End username and password!



1. Go to www.scouting.trails-end.com and sign in

2. Click on the commissions tab

3. From the drop down choose Prize or Cash


ALL UNITS ARE ELIGIBLE FOR THE FOLLOWING INCENTIVES EVEN IF THE UNIT DOES NOT PARTICIPATE IN PRIZE MANIA
Kernel's Challenge:


For each qualifying filled sales sheet a Scout submits, they will earn a $5 power card to Dave and Busters. Additionally, the Scouts name will be entered into weekly drawings, held each Wednesday, during the month of October. Five Scout names will be drawn each week to receive a $10 Scout Shop Gift Card. Additionally, every sheet will be entered for a drawing for 6 grand prizes of $250.
Top Sales Winners:
The Baltimore Area Council is proud to recognize our top 3 sellers with Amazon Gift Cards!
| | |
| --- | --- |
| 1st Place | $750 Amazon.Com Gift Card |
| 2nd Place | $500 Amazon.Com Gift Card |
| 3rd Place | $250 Amazon.Com Gift Card |
$3,500 Earn My Way In Scouting Club:
Each Scout selling $3,500 earns: Free District Day Camp or Resident Camp in 2019 AND a $50 Scout Shop Gift Card.
Be a SCOUT CHAMPION:




Receive bonus Amazon.com gift cards for going above and beyond!



Units can earn up to 39% of their total sales
Base Commission = 25%
+5% BONUS Commission for Attending a Popcorn Tradeshow/Training
+5% BONUS Commission for submitting your final payment on time
+4% BONUS Commission for declining use of Prize Incentive Program


Set a sales goal for your unit and for each den or patrol. Most important step a unit can do. Base the goal on your actual budget needs.

Communicate the units plan to assist leaders and committee members and together, determine a sales goal or each Scout, based on the unit's goal.

Conduct a "fun-filled' kick-off event for Scouts and their parents.

Emphasize what the Scouts will receive for hitting their goal.

Provide a letter to the parents that clearly spells out:

the purpose of the sale.

How the money raised will be used.

And what the "per-Scout goal" is

Consider using some of the unit's commission to offer additional incentives that your Scouts really want.

Encourage ALL your Scouts to go out and sell! 67% of people will buy when asked and less than 30% of the public is asked.

Sell to friends, family members, neighbors, etc.

Take the "Take order form" to work.

Have a victory celebration!