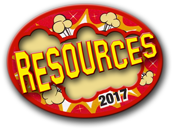 The Council-wide Popcorn Sale represents a money-earning opportunity that benefits the Scout, the unit, and the Baltimore Area Council alike. While units can fund all or part of their yearly programs with a single popcorn sale, some units empower Scouts with the ability to earn their way to outdoor adventures. These Scouts accomplish personal goals to fully fund their summer camping experience. To officially sign up for the 2017 sale, please complete the form below! Join us in making 2017 a great Popcorn Sale!

How to Sign Up for the 2017 Popcorn Sale
Unit specific ID and Password and logins are all reset:

Login: Unit Type Initial (Troop = T / Pack = P / Crew = C) and Number
Password: Hello

These will be used to log in
You may be prompted to change password

Go to www.campmasters.org
Click on the Councils and Units order here link at center left of page
Select Council from dropdown list, Log In
Select your commitment to sell in the link in blue on left of page
Or click on the red

"You have yet to commit to the 2017 Fall Popcorn Sale"

Fill in requested information if a change is needed and update
Use a valid email address
Join the Baltimore Area Council's Popcorn Kernal Facebook Group
to stay up to date on other units.

August 1 ⇒ Online Sales Begins
August 5 ⇒ Popcorn Tradeshow/Training # 1 - Timonium United Methodist Church - 2300 Pots Spring Road, Timonium, MD, 9:00 AM
August 15 ⇒ Popcorn Tradeshow/Training # 2 - Severna Park United Methodist Church - 731 Benfield Road, Severna Park, MD, 6:30 PM
August 1-31 ⇒ Other District Supplemental Trainings (entire month)
August 25 ⇒ 1st Order Due
September 13 ⇒ Product Delivery excluding Chocolate Product
September 15-16 ⇒ Product Distribution/Prize Order Declaration to BAC
October 4 ⇒ Chocolate Product Delivery
October 6-7 ⇒ Chocolate Product Distribution
October 27-28 ⇒ Product Returns
October 30 ⇒ 2nd Order Due/Final Deadline for Unit to Unit Transfers Forms
October 31 ⇒ Online Sales End
November 13-15 ⇒ Unit Invoices Generated
November 15 ⇒ Product Delivery
November 17-18 ⇒ Product Distribution/Payment Due
November 24 ⇒ Final Prize Order Due

Popcorn Warehouse/Return Locations:
Take Order Pick up/ Payment Locations
BAC North Warehouse -
(Dulaney District, Chesapeake District, Harford District, Hopkins District, Thurgood Marshall District, Reginald F. Lewis District, Exploring/Learning for Life)
Kings Court Shopping Center
9528 Philadelphia Road
Rosedale, Maryland 21237
Hours of Operation:
Thursday, November 16th- 12:00 PM- 6:00 PM
Friday, November 17th - 9:00 AM - 6:00 PM
Return Time Sign Up Genius Link for BAC North Warehouse:
www.SignUpGenius.com/go/4090E4EA5AB2CA4FB6-popcorn3
Location Change(AGAIN):
BAC South Warehouse -
(Arrowhead District, Four Rivers District, National Pike District, The Capitol District, Carroll District)
Merritt Properties (Ordnance Rd)
713 E Ordnance Rd, Suite 304-309
Glen Burnie, MD 21226
Hours of Operation:
Thursday, November 16th- 1:00PM- 7:00PM
Friday, November 17th- 10:00 AM- 7:00 PM
Return Time Sign Up Genius Link for BAC South Warehouse:
www.SignUpGenius.com/go/10C0C48A8AC2DAAFB6-south2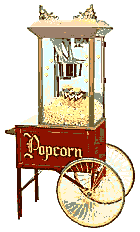 Welcome to Prize Mania 2017!
We are happy to announce that the Baltimore Area Council micro-site is now live and ready for unit Kernels to place prize orders.



BRAND NEW this year is the popcorn user single sign on! You can now access the BSA Prize Mania site from your Camp Masters popcorn account using your Camp Masters username and password! That's right! You only need to remember one username and password!

1. Go to http://campmasters.org/

2. Click on the green "Councils & Units, Order Here" box in the lower left

3. Select your Council name from the drop down list (see above)

4. Enter your Username and Password

5. Then click on the "Submit" button

We've provided a PowerPoint Online link (Click Here) with detailed instructions on accessing Prize Mania from the Camp Masters site (see page 6 for detailed instructions). rev 8.23.17


A YouTube® tutorial video detailing the ordering process for unit Kernels is available online by clicking on this link: Prize Mania 2017 Tutorial Video (new video 8.23.17)


If you should have program questions or concerns, please contact your Territory Sales Manager, Jim Sall at Jim.Sall@scouting.org or call (484) 467-8070.


In order to stay informed on the latest Prize Mania happenings, please add NDC.PrizeIncentiveProgram@scouting.org to your email contacts list.

Units can earn up to 39% of their total sales
Base Commission = 25%
+3% BONUS Commission for Attending a Popcorn Tradeshow/Training
+2% BONUS Commission for Attending a Michael Beck Seminar
+5% BONUS Commission for submitting your final payment on time
+4% BONUS Commission for declining use of Prize Incentive Program


Set a sales goal for your unit and for each den or patrol. Most important step a unit can do. Base the goal on your actual budget needs.

Communicate the units plan to assist leaders and committee members and together, determine a sales goal or each Scout, based on the unit's goal.

Conduct a "fun-filled' kick-off event for Scouts and their parents.

Emphasize what the Scouts will receive for hitting their goal.

Provide a letter to the parents that clearly spells out:

the purpose of the sale.

How the money raised will be used.

And what the "per-Scout goal" is

Consider using some of the unit's commission to offer additional incentives that your Scouts really want.

Encourage ALL your Scouts to go out and sell! 67% of people will buy when asked and less than 30% of the public is asked.

Sell to friends, family members, neighbors, etc.

Take the "Take order form" to work.

Have a victory celebration!

District

District Kernel

BAC Staff

BAC Kernel

Arrowhead

Carroll

Chesapeake

Dulaney

Four Rivers

Harford

Hopkins

National Pike

Vacant

RF Lewis

The Capitol

Thurgood Marshall