Exploring is a career based program for young men and women ages 10-20. Scouts get the chance to
interact with professionals in many different career fields.
Whether it's with a club or post, Exploring is the first step in identifying career possibilities while having
fun in an exciting and informal environment.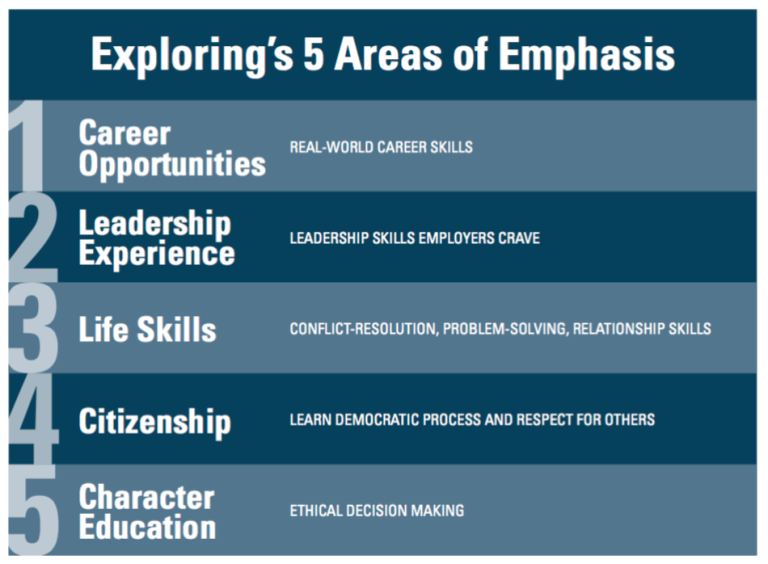 Exploring Career Fields Include:
Click Here for more information
or
Contact Taadie Robinson, Learning for Life & Exploring Director: taadie.robinson@scouting.org | 443-573-2521
Kyle Lyons, Exploring District Commissioner: explorer.dist.commissioner@gmail.com | 330-418-4255