The Baltimore Area Council (BAC) is an independent not-for-profit entity responsible for delivering Scouting programs to young people in Baltimore City and the five surrounding counties, Anne Arundel, Baltimore, Carroll, Harford, and Howard. Although supported with resources from the Boy Scouts of America National Office, the BAC is governed by a local board of directors and has its own bank accounts, investments and assets. The Council is made up of 12 Districts:
Arrowhead, Carroll, Chesapeake, Dulaney, Exploring, Four Rivers, Harford, Hopkins, National Pike, Reginald F. Lewis, The Capitol, and Thurgood Marshall.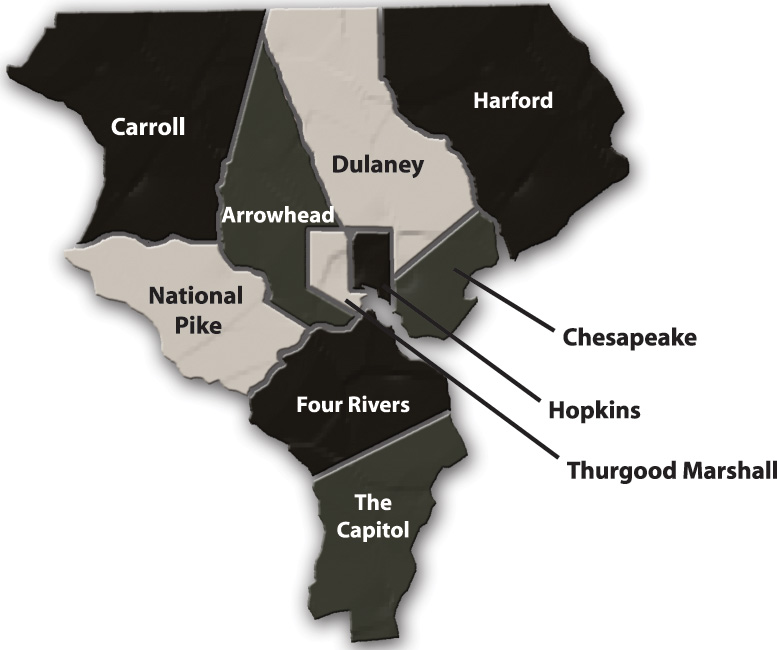 ---

Friends of Scouting – Friends of Scouting funds our ScoutReach program, camping programs at Broad Creek Memorial Scout Reservation, the effort to keep all program materials, training and development relevant, provide safe and fun experiences to all Scouts and the Baltimore Area Council Office (Schapiro Scout Service Center)
Capital Campaign – The Diamond Anniversary Capital Campaign is to revitalize Broad Creek Memorial Scout Reservation.
Endowment - Endowment is money or other financial assets that are donated and are to be invested to grow the principal and provide additional income for future investing and expenditure
Memorials and Tributes – Memorials and Tributes are donations made in memory of or in honor of a friend, relative or loved one help support council initiatives, operations and/or live on through the Baltimore Area Council's Endowment Fund to ensure that your tribute lives on in perpetuity.
Special Events – The BAC holds multiple Special Events throughout the year and all proceeds from special events go back to Scouting, some events have specific programs that the proceeds will go towards.
Bequests – Bequests are including the Baltimore Area Council as a beneficiary of a portion of your estate.
In Kind Gift – In Kind Gifts are donations other than money to help provide a quality Scouting program.

Following the 2018 report, it costs the council approximately $209 per youth for one year of Scouting programs. All special events and fundraising efforts go towards funding these programs.
---

At the National Office, the Boy Scouts of America is exploring the option of filing for Chapter 11. In the case that this does happen, the Baltimore Area Council will not be affected. Each council is its own entity with its own bank accounts, investments, assets and governing board.

Unfortunately, some youth members have experiences abuse during their time in Scouting. Recently a group of victims and their legal counsel have organized efforts to share with the public their saddening allegations.
Over the years, increasingly stringent and effective barriers have been put into place to protect the safety of the young people we server. It is important to know that the Youth Protection policies in place today are designed to ensure that all members of the BSA always enjoy a positive and safe Scouting experience.
Read more here
---

At the BAC, we want to meet all the needs of our families. Our members—both youth and adult— consistently tell us that the values, character, and leadership skills taught through Scouting are needed for the entire family. So, in order to help meet those needs, BSA's traditional Scouting programs will be offered to all youth.
90 percent

of parents not involved with the BSA expressed interest in getting their daughter involved in programs like Cub Scouts.

87 percent

of parents not involved with the BSA expressed interest in getting their daughter involved in programs like Boy Scouts.

No, our mission is to prepare young people to make ethical and moral choices over their lifetimes by instilling in them the values of the Scout Oath and Scout Law, such as the importance of maintaining a sense of Duty to God and Country. To achieve our mission, we create innovative programs and evolve existing ones to meet the needs of today's families and deliver them through dedicated volunteers in communities across the nation.
Our time-tested curriculum will remain the same—BSA's program content and activities are appropriate for boys and girls alike, as are the current rank advancement requirements. As always, volunteers have the ability to tailor activities to meet the developmental needs and abilities of Scouts in their packs and troops.
There are no plans to change our name at this time. We are focused on serving youth with the best character and leadership development program possible.

The BSA strongly believes in the benefit of single-gender programs, and the family Scouting model builds on the benefit of a single-gender program while also providing character and leadership opportunities for both boys and girls.

Yes, an existing Cub Scout packs can elect how they wish to open their membership.
An existing pack may choose to recruit girls or remain an all-boy pack. When creating a new pack, a chartered organization may form an all-boy pack, an all-girl pack or a pack of girls and boys.
Each Cub Scout pack is comprised of multiple dens. Cub Scout dens will be single-gender - all boys or all girls. Cub Scout packs, meanwhile, can include any combination of all-boy or all-girl dens. The choice is left to individual pack leaders in consultation with their chartered organization. What exactly is a Cub Scout pack or den? And what's the difference? Learn more about Cub Scouts here.

Scouts BSA is a program for boys and girls age 11 to 17 that allows participating boys and girls to achieve Scouting's highest rank, the Eagle Scout Award.
By paving a path for young women and men to earn the Eagle Scout rank, more of our future leaders will be equipped with the life-long values that BSA has instilled in youth for more than a century.
Submit your questions here: dmckercher@baltimorebsa.org
Stay update by subscribing to our newsletter here
Media Inquiries and Scouting Stories submit here